I am a worshipper of God and lover of people.
Combining the two gives me intense joy and purpose. I have always loved to sing and have studied piano – but my favorite instrument is the guitar. It has gone with me on boats in the Amazon River, gatherings under trees in Africa and circled up with children in lots of interesting places. I love to worship with women in prisons, homeless shelters, retreats and conferences.
I am grateful to my husband, Roger, and his support for me to lead others in worship. My four children and their families inspire me to keep pursuing Him by their examples. It is a happy day when we are all gathered around a big table in our home in Dallas Texas.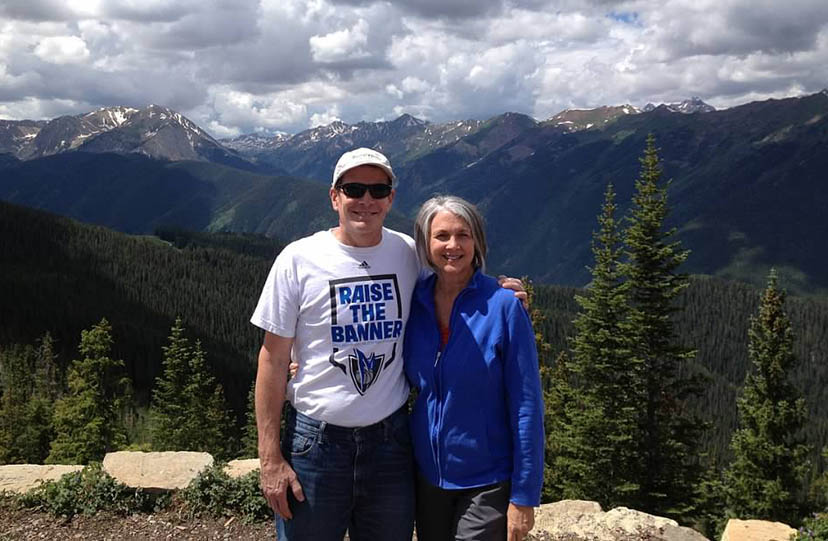 Vacationing with my husband, Roger.
Celebrating some good times with my family all together.
I will praise you, Lord, among the nations;
    
I will sing of you among the peoples.

For great is your love, reaching to the heavens;
    
your faithfulness reaches to the skies.
Be exalted, O God, above the heavens;
    
let your glory be over all the earth.
Psalm 57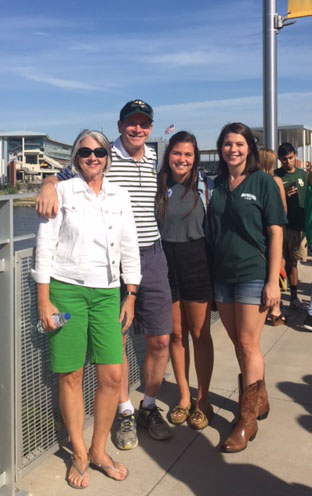 Enjoying a game with our daughters, Rebecca and Beth. Go Baylor Bears!